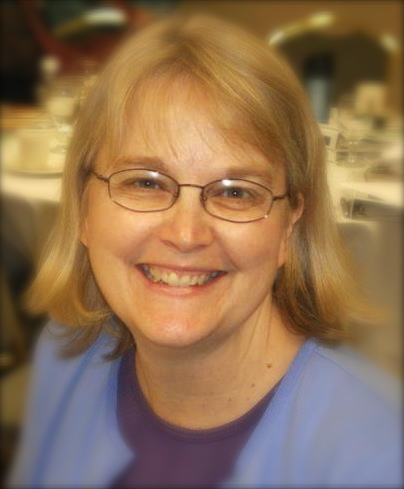 I started my first Q Place in 1995, and since then I have had the opportunity to start many more. I've had groups in my neighborhood, at a coffee shop, at a home for unwed mothers and in the local YMCA. These past twenty years, others have grown in understanding about faith; and equally as much, my own faith has deepened. My hesitancy has grown to quiet boldness, I've learned how planning and prayer go hand in hand and how a simple invitation is a wonderful beginning.
Now don't think for a moment that I am a bold and courageous person. Not true! I'm somewhat quiet and tend to worry about what people think, wondering if they'll reject me if I invite them to something as "crazy" as a small group discussion about God and the Bible.
However, God called me out of my comfort zone and asked me to build relationships and invite others to consider a group where ongoing spiritual conversations occur; a safe, trusting, self-paced environment where real discovery can happen.
And over time as I have started these groups that we call Q Places, I have discovered actions that are essential in getting one started:
Pray. I need to pray for God to be at work in others' hearts, drawing them to Himself. I need to pray for His courage and boldness as I step out and invite. I need to pray that the Holy Spirit uses the group to draw people to Himself, depending on Him for all outcomes.
Look. Then stay true to who you are in Christ. Where are the opportunities to meet people, get to know them, reach out and help? When I'm blessed to discover I am in such a place, I remain a gentle, open book about who God is in my life. This way, when I decide to invite people and start a Q Place, there is no surprise that it's about faith.
Persevere, persevere, persevere. Groups don't always look the way I think they should. Surprise! God knows better.
Invite. Ask for questions. Then answer honestly. When inviting people to come to a Q Place, I have found that many people think there will be pressure or an expectation to begin attending church. Many assume this is "a church thing." I am able to reply honestly that it is not and that anyone from any church background or none at all would be welcome to attend.
Pray. Again. And again. For a God-enlarged vision of what He might be up to. My temperament leads me to think too small. But God is full of BIG surprises, showing me who to invite and sending others to come alongside me.
What do you think?
Might God be calling you to join this adventure? Take a step forward. Find out more about starting a Q Place.
When you're ready to start a Q Place, we offer all kinds of resources for you—someone whose desire is to become more involved in what God wants to do in the lives of others.
Nancy Klaassen
Q Place Catalyst and Initiator